We help normal, everyday people, become a $10K/month Appointment Setter with 100% guaranteed placement within 90 days or less.
Tap into this BOOMING digital opportunity without starting your own business or taking any of the risk.
What Is The Blueprint Program
The Blueprint program is a 90-day program specifically designed for everyday, normal people who are fed up working 40-60 hour weeks for a boss they hate, living paycheck-to-paycheck, never having the opportunity to travel with friends and family.

It is designed to help people, just like yourself, re-gain Financial Confidence, meaning that you finally have a feeling of control that you can generate income in ANY economy under ANY circumstance…

This has nothing to do with Amazon FBA, affiliate marketing, starting a business, forex trading, or any other popular business model "gurus" are promoting on YouTube and Instagram.

This is a very specific type of "High-Income Skill" that leverage Other People's Money and Audiences to generate you cash on command, printing 4 to 5-figure monthly commission checks like clockwork.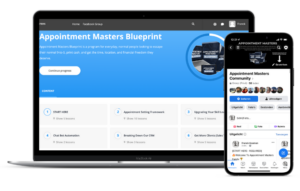 Just see the results for yourself
Christoff made 4.3k in commissions with 10 more days left that month
Justin earned 5.5k in commissions and has a second client now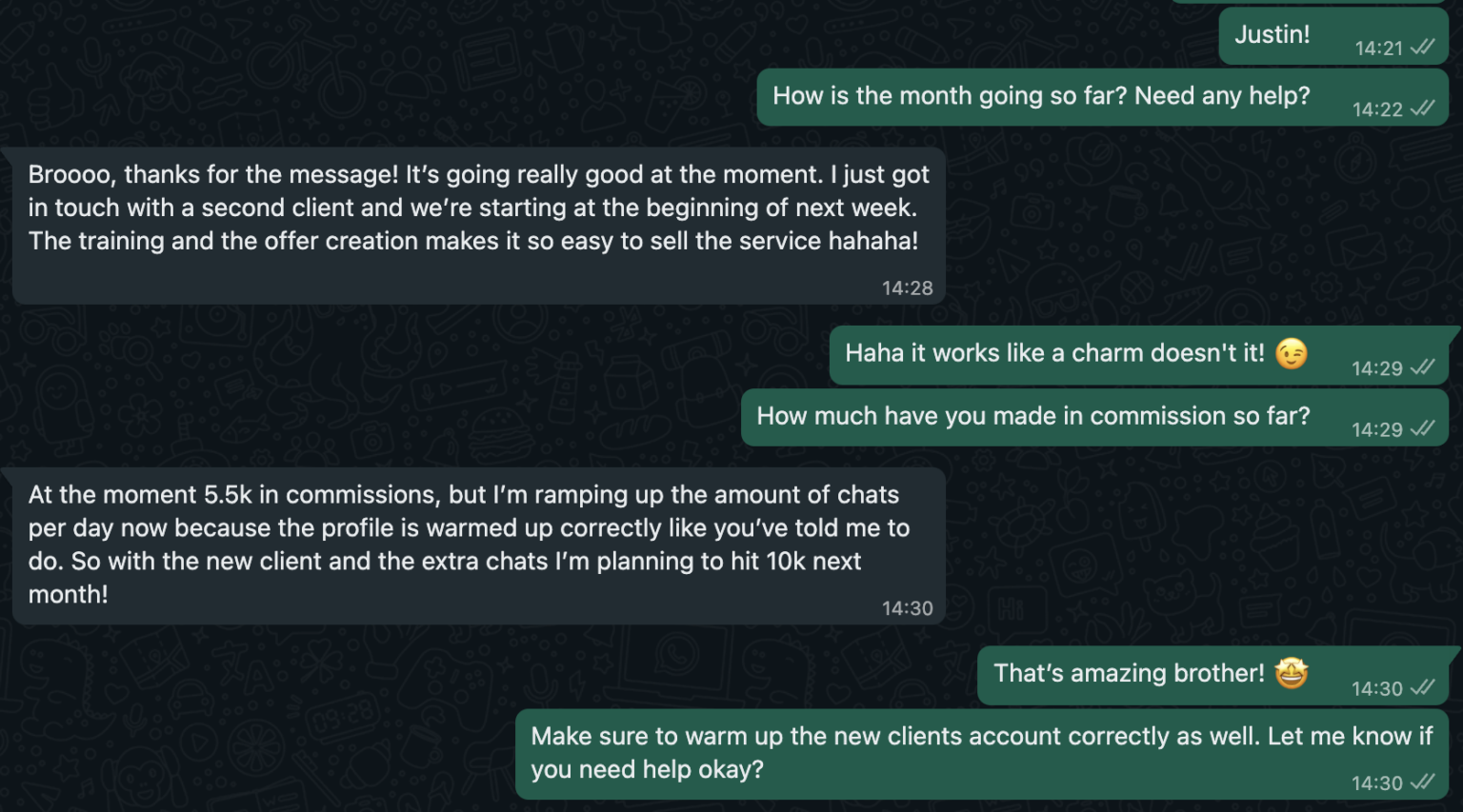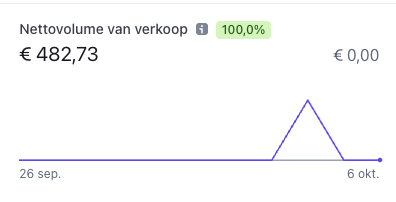 Jason made 2k in the first 3 weeks of working with his client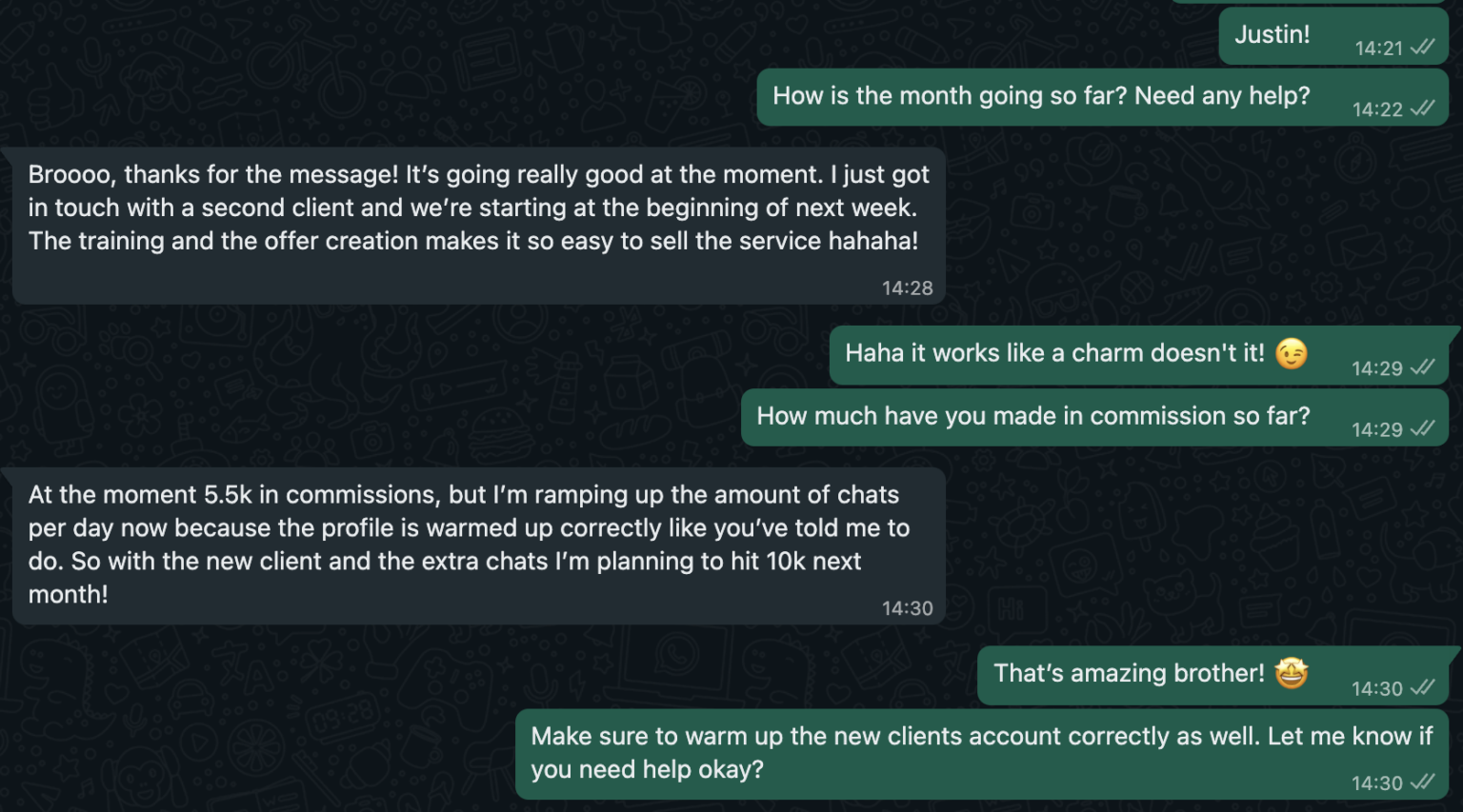 The Fastest Way To Scale Your Income Online
Before I discovered this SECRET, recession-proof, high-income skill, two years ago...

I tried ALL the other popular online businesses - marketing agency, PR business, consulting agency, YouTube channel, "passive income", pretty much everything under the sun.

And after failing to scale my marketing agency past $10k+/month for two straight years, I almost gave up and threw in the towel.

See, I was lured in by promises of "high profit margins" and "time freedom" by all these gurus on Instagram and YouTube, only to realize that it was all a lie.

What I found was that, although I gave up working 40-hours a week for someone else, I was actually working 60 - 80 hours a week...

Meaning I really just signed up for two jobs at once, making LESS money than if I were to just get a normal job.
... That's when, in January, 2021 I had a breakthrough: I didn't need a business; I needed a high-income skill that would allow me to infinitely scale my income, with Financial Confidence...

Meaning that I could predictably print cash, in a vehicle where I was paid for my VALUE, not my time.

See, in a normal 9-to-5 job... you may be LUCKY to receive a 1%, maybe 3% raise each year.

But with a high-income skill like Remote Triaging, something I cover in that lil' training above, you'll quickly find that you'll FINALLY have a proven method to predictably generate cash on command...

With a mechanism to scale this infinitely, as long as you keep providing value.

Check Out The Comparison Chart Of The Most Common High Income Skills Below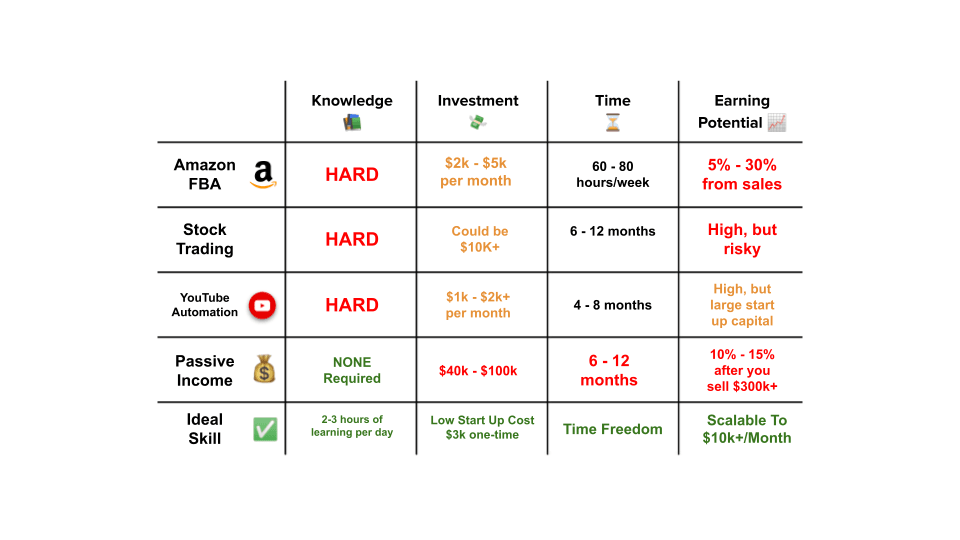 Business Owners Have A Gut-Wrenching Problem!
Over the past 4 years, having connected with the top players in the space...

Probably a few people you know and follow online everyday.

I noticed a TREND which ALL business owners have...

They NEED more SALES CALLS.

And because there's not nearly enough people to fulfill this overwhelming demand to pay out handsome commission checks.

Anyone with this recession-proof high-income skill - Remote Triaging - will be able to tap into what Forbes is calling the hottest opportunity of the decade.


Personal Letter From Franck 📫
"Dear Friend,

If you are not satisfied with your current salary…

You know deep down that you are capable of so much more…

And you feel the responsibility to create a great life for your loved ones…

But you don't have enough time or money to start a "real" business…

Then this could be the most important letter you will ever read.

Why? Because I'm about to show you how everyday, normal people are cashing in, utilizing Other People's Audiences and their money… "
What's The Quickest Way To Escape Your 9-To-5 Job & Finally Build A New Life For Yourself?
Skeptical that this is "too good" to be true?

Good...

You should be!

After all, not everything you read on the internet is true...

So let me prove it to you.
At The Moment Of Writing This, More Than 43+ Everyday, Normal People Have Created An Online Income Stream Using This Skill
The coolest thing about this skill is that no matter if you want to own a business, or have NO desire for that...

You can still massively win!

Some are business owners making $30,000 - $100K+ / month using this skill...

While others are bringing in anywhere from $1k - $2k per month, up to $5k - $10k+ per month, just as a side-hustle!
Just like tim who made €5.600 In monthly commission checks
...Or Ellie who's making £6.000 / month and is moving to bali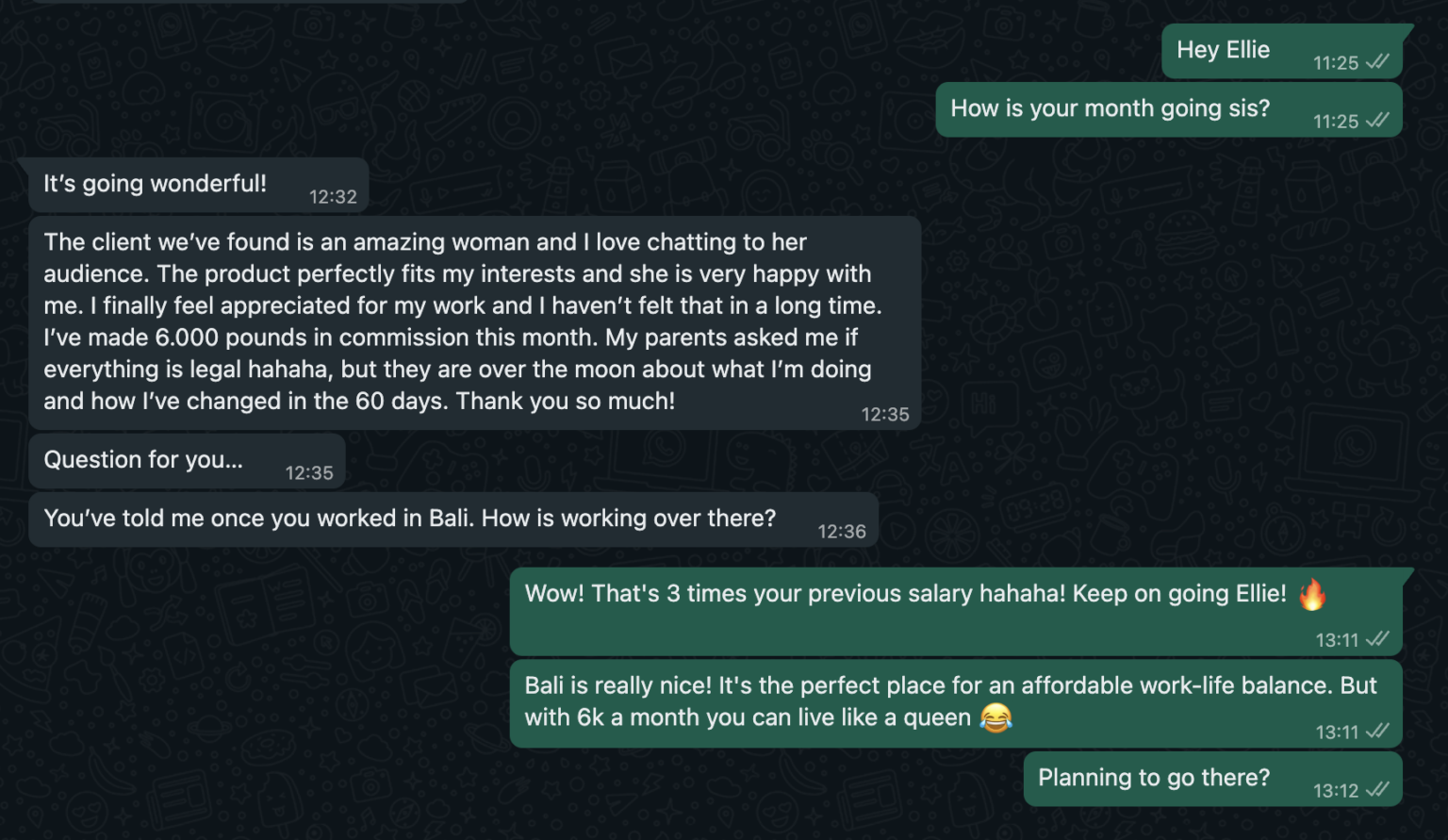 This High-Income Skill Is The #1 Secret That The Wealthiest People On Earth, Leverage Daily
In a world where 99% of people are paid based on their time, NOT their value...

There's a lot that goes to waste, a lot of inefficiencies.

Back when I was 22, I worked as a cook in a restaurant.

Waking up and going to a bad working environment every single day,

I'd slowly drag my feet to my car, to drive to the job I hated with a passion...

Standing behind a stove, for 12 hours a day, I would watch people have fun, for just $12 an hour.

After the end of the first month, I was excited to finally get my paycheck. I just had worked close to 160 hours which meant SURELY I'd be bringing home the big bucks... right?

Well, to my dismay,

When I checked that paystub, I couldn't believe my eyes...

$1678.91 ...

$1678.91 was the amount I just wasted 160 hours of my life for.

And to do what?

To go do it all over again the next month?

At that moment in time, I knew I could never get paid for my time again...

I had to find a way to get paid based on my value...

And finally, 4 years later, that's what stemmed into my first $10,000 month, where I finally got paid based on my VALUE... not my time.

This my friend...

This is how you become wealthy.

When you crack the code to get paid based on your VALUE, not your time.

To learn more how I was able to leverage this one, in-demand skill to collect just shy of €100k by myself at age 26...

Click the link below to book a call with me and my team👇